Maloney Lauersdorf Reiner takes a team approach to our client's insurance coverage disputes. When you retain one of our attorneys, you will have the benefit of knowing that we will utilize experience of everyone at the firm to ensure that you obtain the best possible result. Our lawyers have more than fifty years of combined experience litigating and analyzing insurance coverage issues. Although we primarily represent clients in Oregon and Washington, our lawyers have handled matters in a number of jurisdictions throughout the country.

We have extensive knowledge regarding the issues that come with an insurance coverage dispute and the experience to effectively represent your interests. Each of our attorneys has worked in a large insurance litigation law firm, but chose to move to this small firm in order to dedicate the necessary attention to each of our clients' matters. At Maloney Lauersdorf Reiner, our sole focus is using our knowledge and experience to provide the best legal representation on your insurance coverage dispute.
With a keen and constant eye on the latest trends and developments in personal and commercial liability defense, Katie is at the forefront of personal injury defense in the Pacific Northwest.  Katie has been successfully defending insurance carriers and policyholders in all aspects of personal injury litigation for 18 years, and is consistently recognized as an Oregon "Super Lawyer."
Andy is an accomplished trial lawyer with a demonstrated record of success. He represents both plaintiffs and defendants in the investigation and litigation of complex cases involving fraud, arson, and human trafficking in Oregon, Washington, and throughout the country.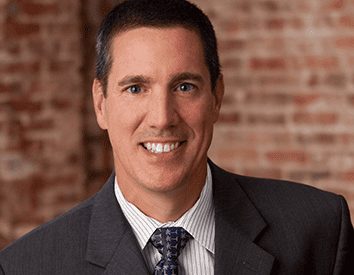 Francis J. "FJ" Maloney, III
F.J. Maloney is recognized as the "go-to" attorney in large first-party extra-contractual and "bad faith" litigation. F.J. started his legal career as a Deputy District Attorney for Deschutes County, Oregon, where he gained valuable trial experience prosecuting criminal cases ranging from juvenile delinquencies and dependencies to minor misdemeanors and major felonies including capital murder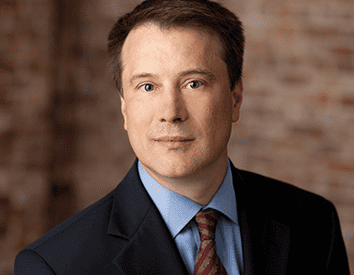 Tony's extensive litigation and insurance experience has made him a recognized leader in insurance fraud and "bad faith" litigation. He is a former criminal prosecutor where he gained extensive trial experience prosecuting felony crimes for Klamath and Clatsop County, Oregon. 
Scott A. MacLaren litigates in state and federal courts.  He is experienced in handling insurance coverage matters focusing on first-party property damage claims, including arson, fraud and coverage claims. He advises clients on a wide variety of legal matters, including coverage issues such as the investigation and litigation of Special Investigation Unit (SIU) claims, extra-contractual "bad faith" litigation and more. 
CJ is a skilled litigator who is able to find the real issues at the heart of the dispute and secure an outcome for her clients that matches their goals and values. Since 2012, her practice has focused on insurance coverage, commercial auto accident defense, and personal injury defense.er cases have included those with high values and high emotions, from disputes between neighbors to claims against Fortune 500 companies.
Heather brings valuable courtroom and jury trial experience to the MLR team from her time working at the Multnomah County District Attorney's Office, as well as providing civil defense in the Oregon Circuit Courts, and providing criminal defense in the Federal Court for for the District of Oregon. Her well-reasoned arguments and zealous defense of her clients resulted in favorable outcomes at every one of her jury trials. 
Christine is committed to a legal career that prioritizes compassionate and meticulous representation for her clients.  She has a broad practice, which focuses primarily on insurance coverage litigation, including first-party property damage and construction defect matters, and also includes complex sex trafficking and civil rights litigation.  
Cher brings nearly 20 years of experience as a legal assistant and paralegal to the MLR Team.  She has assisted in successfully resolving a broad variety of legal disputes during her career, including everything from bankruptcy matters to civil tort litigation, with a more narrow focus on complex insurance coverage and fraud litigation over the past ten years. 
Megan has over 15 years' experience in the legal field, and currently provides paralegal support in the areas of first and third-party insurance defense, including catastrophic injury, wrongful death, and Special Investigation Unit matters.  Megan also brings 10 years of valuable experience in the area Oregon Workers' Compensation Insurance Defense.
Carrie has over 25 years' experience in the legal field and has provided paralegal support to attorneys in the areas of first party defense, third party insurance defense, and Special Investigation Unit matters. She provides case management of litigation files including preparing various pleadings, discovery, subpoenas duces tecum, as well as prepare cases for trial.