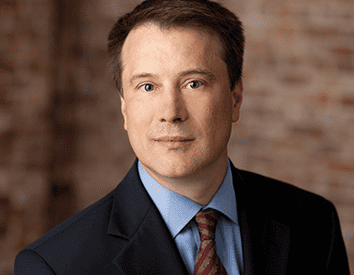 Tony's extensive litigation and insurance experience has made him a recognized leader in insurance fraud and "bad faith" litigation. He is a former criminal prosecutor where he gained extensive trial experience prosecuting felony crimes for Klamath and Clatsop County, Oregon.

As a prosecutor, Tony recognized the need for stronger domestic violence laws and helped draft legislation which was passed into law and criminalized interfering with a 911 emergency call. In private practice, Tony developed the unique skills required to investigate and litigate suspected insurance fraud including arson, auto and PIP claims, material misrepresentations, staged losses, and large-scaled fraud activity.

His practice includes complex coverage analysis, allegations of bad-faith, and first-party property litigation. Tony has litigated claims in federal and state court ranging from fake burglaries to racketeering and class-actions. He is a speaker for local and national organizations including International Association of Special Investigation Units (IASIU), Western States Auto Theft Investigators, International Association of Arson Investigators, and the National Business Institute.
Oregon State Bar
Washington State Bar
U.S. District Court for the District of Oregon
Willamette University, College of Law, J.D., 1996
Lewis & Clark College, B.S., Business Administration and Computer Science, 1987
Learn more about our team members or about us